Links
For more in depth information about Typhoons there history from the early days to there demise at the end of the war.


The Typhoon and Tempest Story
By Christopher Thomas & Christopher Shores

Typhoon and Tempest Aces of World War 2
By Christopher Thomas

Six Crashes Later
This book has great info as the Author flew with 184 Squadron .
By Derek Stevenson.

D-Day Plus One.
The story of RAF pilot Frank Holland of 184 Squadron, who was shot down the day after D-Day over enemy held France. 260 pages.
By Frank 'Dutch' Holland.

Belgian Airfields & Allied Tactical Fighter Operations 1944-1945
"Runways to Victory" describes the way airfields in Belgium were constructed, repaired and used by the 9th U.S. Army Air Force and the British 2nd Tactical Air Force in 1944-'45. The first chapters are a review of the evolution of the air war during World War II. They explain the development of tactical air power and the challenge that the Allies were facing when finally going for the Invasion - having adequate airfields for their thousands of tactical aircraft, whose support was so desperately needed by the ground forces. 
By Peter Celis to purchase the book click on link here .

Miltary Arts & Illustrations
Bill has done alot of great Aircraft illistrations including the Typhoon on this site, he also takes on commission for that personel touch check out his site by clicking on image below
R/C Scale Model
If you are into R/c Aircraft on the large scale then check out Vailly Aviation ,Roy Vaillancourt has done an incredible job on large scale British war birds including the Typhoon . His site has all the parts too build this aircraft and I can vouch first hand on the craftsman ship as I have bought one of these Typhoon kits through his site :-
CLICK ON LINK
Vailly Aviation Giant Scale Warbirds
These are a couple of DVD's with black & white footage of Typhoons which include 184 look out for the Squadron markings BR the one below has an interview with Derek Stephenson.
Typhoon at War (WW2: The Raf Collection) DVD:

Legends of the Air : Hawker Typhoon DVD: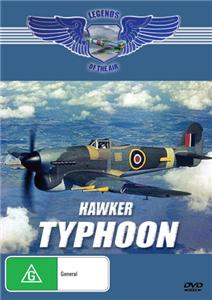 If you like building Plastic model aircraft this company sells a 1/72 scale Typhoon BR-M 184 Squadron Post war Colours :-

CLICK ON LINK 1/72 Scale model 184 Squadron Typhoon


184 (South Manchester) Air Training Corps
Details or on their Facebook website


The Cars, Tanks and Airplanes of WWII